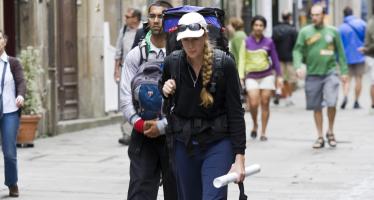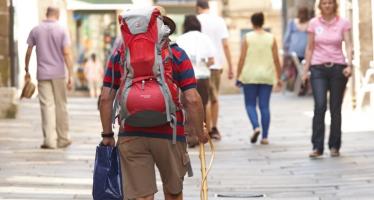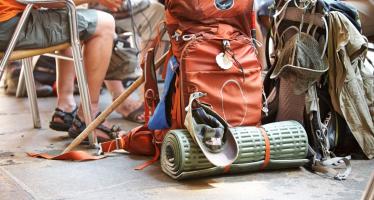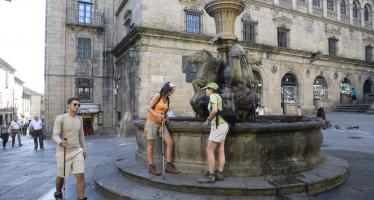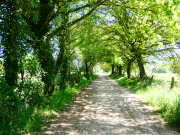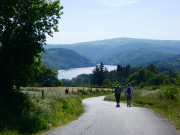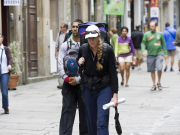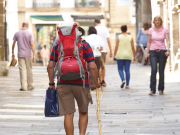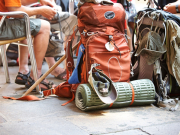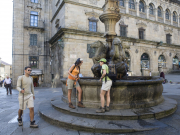 Description
Bono Iacobus English Way from Ferrol
With BONO IACOBUS you may go through the 118 km of the English Way from Ferrol in 5 stages. The route with ancient adventures reminds goes across the most beautiful northern areas of Galicia.
The English way was the most frequented for pilgrims from England, Ireland and Scotland but also from the Netherlands, northern France and the Scandinavian countries. After a maritime journey they reached Galicia from the harbours of Ribadeo, Viveiro, A Coruña or Ferrol to the gulf known as Artabro Sea. From Ferrol we arrive to Compostela after discover Bruma, Cambre, Carral, Meson do Vento, Ordes and Oroso. One of the advantages of the Bono Iacobus accommodations is thet we allways look for the best rural houses of the area. You will enjoy of a homely treatment and the best breakfast and dinners. Besides if the accommodation is not at the end of the stage we make the transfer to it. Each stage of Bono Iacobus is more or less 25 km. so you better rest to confront the next day.
What is included?
You can see a summary of the services included in the package
4 nights of accommodation in rural houses.
Half - Board (breakfast and dinner).
Transfer from the end of each stage to the accommodation and back (if it is necessary).
Travel insurance.
VAT.
Itinerary
Day 1: Stage 1: "Ferrol - Cabanas" (27,6 km).
Rural house accommodation

Day 2: Stage 2: "Cabanas - Betanzos" (21,9 km).Ç
Rural house accommodation

Day 3: Stage 3: "Betanzos - Embalse de Beche" (17,6 km).
Rural house accommodation

Day 4: Stage 4: "Embalse Beche - A Calle" (21,7 km).
Rural house accommodation

Day 5: Stage 5: "A Calle - Santiago de Compostela" (29,7 km).
Total distance from Ferrol to Santiago (118 km)
Useful information
*At rural houses it is not guaranteed a twin room.*
*The booking request must be done with at least 14 days from the beginning of the Bono Iacobus.*
*Bono Iacobus is not available at Holy week or August.*
Optional services
Stay program in Santiago:
2 nights in charming hotel, on bed and breakfast.



Dinner with experiencing menu in a restaurant at the old quarter of the city.
Visit to the Cathedral's roofs.
Price per person in double room: 165 €
Price per person in single room: 220 €
Note: It is posible to modify the order of the night in Santiago; They might be at the beggining or at the end of the program or also one at the beggining and one at the end.
Luggage transfer service



Private transfer from the main airports to the start point of The Way.
Optional insurance with coverage of cancellation fee.

Picnic service: Direct request at the accommodation. At your arrival ask for this service for next day. The costo of this service is 6 €, and it includes a sándwich, two fruits and a bottle of watter.
Note: If you want any of this pservices please indicate it at the booking form at the obervations field.
Prices
Single room: 450.00 €
Double room: 720.00 €