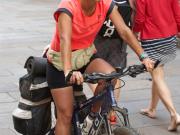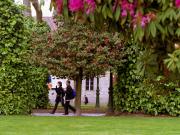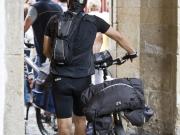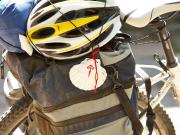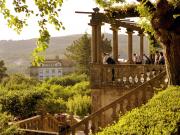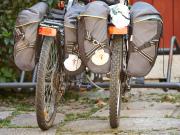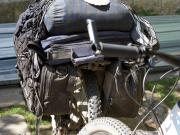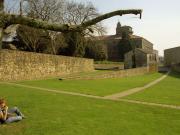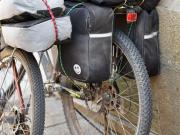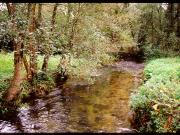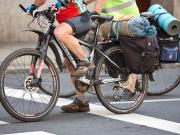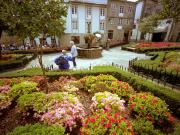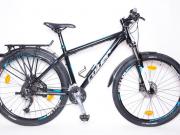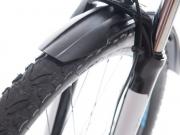 Description
Santiago en bicicleta
Descubre Santiago sobre dos ruedas!
La capital de Galicia es una de las capitales con más kilómetros cuadrados de zonas verdes por habitantes. Descubrir Compostela a través de sus bosques, jardines y parques está a golpe de pedal: hemos diseñado rutas cicloturísticas en las que conoceréis la red circular de parques que rodea la ciudad; además, os acompañaremos para que descubráis las historias de una ciudad milenaria; nuestros guías os explicarán más sobre la historia natural y social de Santiago de Compostela.
What is include?
You can see a summary of the services included in the package
El precio incluye:

Guía oficial de Galicia durante el recorridoBicicleta tipo BH .
Bicicleta híbrida equipada con 27 velocidades, frenos de disco y ruedas de 27.5
Cuadro – Aluminio
Horquilla - Suntour SF-15 XCM RL
Pedales - Aluminio (no automáticos
Bujes – Shimano BRM 33
Desviador – Shimano FD M370
Cambio – Shimano RD-M430 Alivio
Manetas – Shimano SL-M370 Altus
Frenos de disco – Shimano AM355
Guardabarros
Cadena – KMC X9
Ruedas – Mach Neuro Disc 27.5"
Cubiertas mixtas para camino y carretera
Pie de apoyo
Reflectores de seguridad
Casco
Idiomas: Gallego, castellano, inglés, francés y portugués.
Itinerary
Punto de encuentro con el guía y de recogida de la bicis : Cycling de Camino C/Gomez Ulla, 6
Paseo del Sar
Parque de Eugenio Granell
Bosque del Banquete de Conxo
Campus Sur
Alameda de la ciudad
Parque del Sarela
Punto de finalizacion del recorrido: Cycling de Camino C/Gomez Ulla, 6
Usefull information
Duración: 2h 45 minutos
Distancia del recorrido: 10 km.
Desnivel: 250 metros
Nivel de dificultad: media
¿Cómo son los pedales?
Los pedales son de aluminio, pero no son automáticos. Esto es debido a que hay muchos tipos de cierre en el mercado y sería imposible tener disponible toda la gama. Lo que sí es posible, es solicitar las punteras de plástico (strapless toeclips); o bien llevar sus propios pedales ya que la rosca es universal. En este caso que nos avisen para no enviar los pedales correspondientes en la bicicleta.
¿Qué tipo de calzado debo llevar en la bicicleta?
Lo ideal es que la suela sea lo más dura posible para que el paso de los kilómetros no haga mella en la suela de los pies.