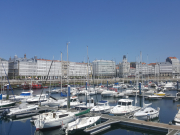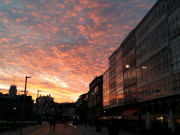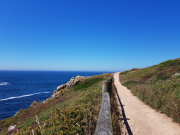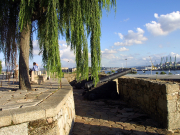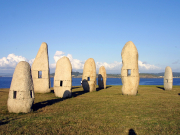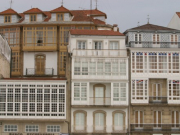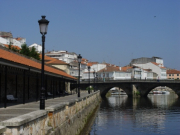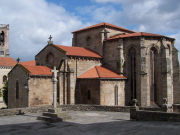 Description
Private Tour to A Coruña - Betanzos
A Coruña is one of those cities that fall in love with anyone who visits it. A city open to the sea, with an old and traditional but modern touch at the same time. Hospitable with anyone who wants to visit; Pilgrims, passing tourists, cruise passengers, ... in short, A Coruña is that city that you should visit even if only once if you come to Galicia. Here we propose a perfect plan for you to know!
Before arriving in A Coruña, we have the town of Betanzos, we will get there to get to know the famous "betanceiro" Gothic better; Gothic churches, such as Santa María de Azogue and San Francisco; its steep streets and buildings with its gallery-covered facades, and why not ?, taste one of the most precious delicacies of the town, the Tortilla de Betanzos!
Once you replenish forces in Betanzos, we return to the road to A Coruña, being located on a peninsula, it is very easy to travel by car, passing through the most emblematic places, such as; the Gardens of Méndez Núñez, the Marina with its buildings and glass facades, the Castle of San Antón and of course, the Tower of Hercules (s. II AD), a mandatory stop to see the only Roman lighthouse that still today It is still in operation, declared a World Heritage Site, for its uniqueness. After contemplating the lighthouse, we continue with the panoramic view of the emblematic beaches of Riazor and Orzán until we reach the historic center, there we will have the opportunity to travel its streets that leave from the Plaza de María Pita to enter a much quieter environment than the from the bustling surrounding streets. And to finally get to know A Coruña, a visit to Calle de la Franja, a tapas area par excellence, is well worth it too.
Do not miss the opportunity to enjoy and discover A Coruña and Betanzos with us!
What is include?
You can see a summary of the services included in the package
- Tour by van with a maximun of 7 peope.
- Oficial guide/driver during the whole day.
- Explanations at every stop of the itinerary.
- VAT
*Monument tickets are NOT included in the price.*
Itinerary
Santiago > Betanzos > A Coruña > Santiago
Usefull information
- Minimum of participants: 1
- Maximum of participants: 7
- The trip is taylor made so we can adapt the program to your preferences.
- Meeting point: At your accommodation
- Recommended departure time: 9 - 9.30 h to return around 18.30 - 19.00 h
Optional services
- Lunch on tour, we have concerted with some restaurants, just let us know your budget.
- Possibility of spend a night on the destination.
- Languages of the tour: Spanish and English. Possibility of other languages under request
- Departures are allways fron Santiago, the extra cost for departure from other city (inside Galicia) is 50€
Prices
fix price: 475.00 €
* Los productos con precio fijo están sujetos a la posibilidad de cambios en el precio final dependiendo de los distintos servicios asociados. Nuestro equipo de agentes se pondrá en contacto contigo si fuese necesario.