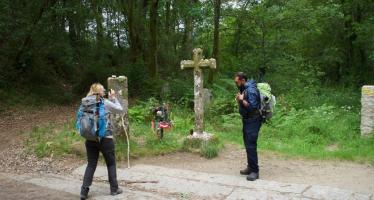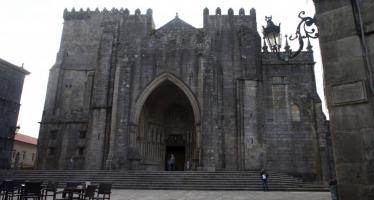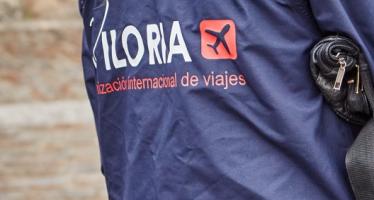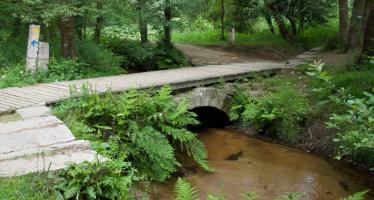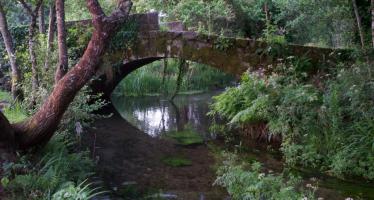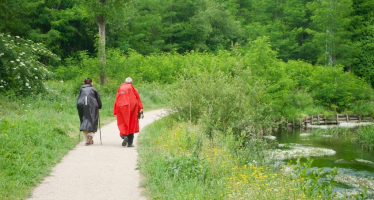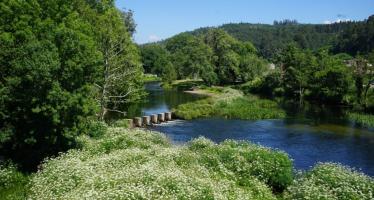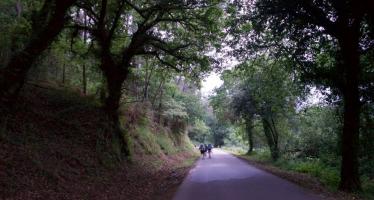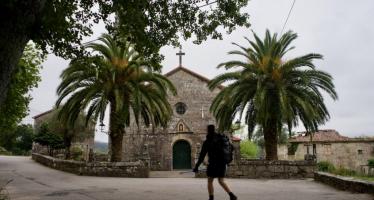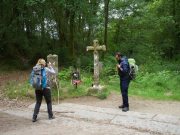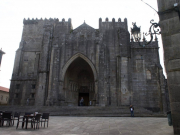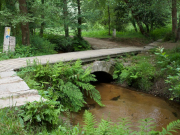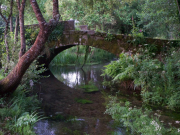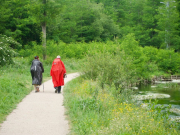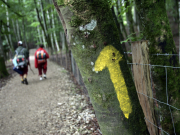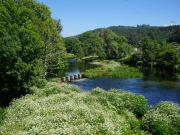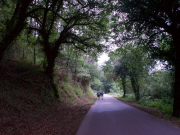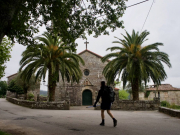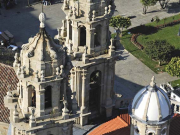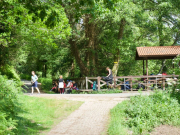 Description
Portuguese Way from Tui - with guide
Our Way starts in the town of Tui a border village with Portugal and that has one of the most important medieval Cathedrals in Galicia. From Tui and after 6 stages and a bit more than 115 we will reach Santiago walking along a path that goes through places of a huge historical and cultural significance as: Arcade, Ponte Sampaio, Pontevedra or Padrón. Part of the route follows the Via XIX, an old roman road that linked the cities of Brácara Augusta and Lucus Agusti, currently Braga and Lugo. After the discovering of the tomb of St James this route was used by the Portuguese Pilgrims to came to Santiago and venerate the body of the Apostle.
Enjoy the experience of the way with an oficial tour guide that will show you every single thing of our region.
What is include?
You can see a summary of the services included in the package
6 nights in rural house accommodations in half-board basis, including breakfast and dinner.
1 night in Santiago de Compostela in 3* central hotel, breakfast included.
Farewell dinner in Santiago de Compostela restaurant.
Transfer from/to The Way when the lodgings are not placed by the route.
Baggage transfer during the pilgrimage, 1 bag per person.
Spanish/English-speaking guide assistance.
Shell, Pilgrim Passport and aditional documents for the Way.
Basic travel insurance.
VAT.
Itinerary
Day 1 : Arrive to Tui on your own.
Meeting with the guide at the accommodation, welcome dinner and accommodation in a charm Hotel in Tui.
Day 2 : Stage 1 " Tui – Porriño " (15 Km.). Accommodation in Pazo Torres de Agrelo.
Start of the first stage to O Porriño.
At the end of the stage transfer to Tui, accommodation and dinner in charm hotel.
Day 3 : Stage 2 "Porriño – Redondela " (16 Km).
Transfer to Porriño to continue the pilgrimage to Redondela.
Accommodation and dinner in a rural palace house.
Day 4: Stage 3 "Redondela – Pontevedra" (20,4 Km)
The routes goes through near by the sea to reach the city of Pontevedra where we will be hosted in a charm hotel in city center.
Dinner will be served in a restaurant near by the hotel.
Day 5: Stage 4 "Pontevedra - Caldas de Reis" (20,7 Km).
Continuation of the pilgrimage to Redondela.
Accommodation and dinner in a rural house.
Day 6 : Stage 5 "Caldas de Reis - Padrón" (18,6 Km).
Continuation of the pilgrimage to Padrón. Accommodation and dinner in a rural house.
Day 7: Stage 6 "Padrón - Santiago de Compostela" (23,9 Km).
This will be our last stage to reach Santiago. Time to go to Pilgrim Mass, Get the "Compostela" and see the Botafumeiro. Our Way finish with a tasty dinner in a charm restaurant in the city.
Accommodation in a 3* hotel in Santiago de Compostela.
Day 8: Santiago de Compostela
Breakfast and end of our services.
Usefull information
*This trip is guaranteed guided from 4 people confirmed.*
*In the case of not reaching the minimum of necessary people to guarantee the departure, the program may be made without the tour guide service. Check conditions.*
Optional services
Extra night accommodation in Santiago.
Private transfer to the beginning of the pilgrimage.
One day trips (regular or private) to Finisterre, Rías Baixas, Ribeira Sacra...
Travel insurance with cancellation trip costs include.
Prices
Single room: 1105.00 €
Double room: 1840.00 €